Shaheen Afridi is a brilliant Pakistani cricketer who has been playing all the formats of cricket. He's a fast bowler and a decent batter. He's captain of PSL team Lahore Qalandars. His team also won the PSL season 8. Recently, he appeared in Suno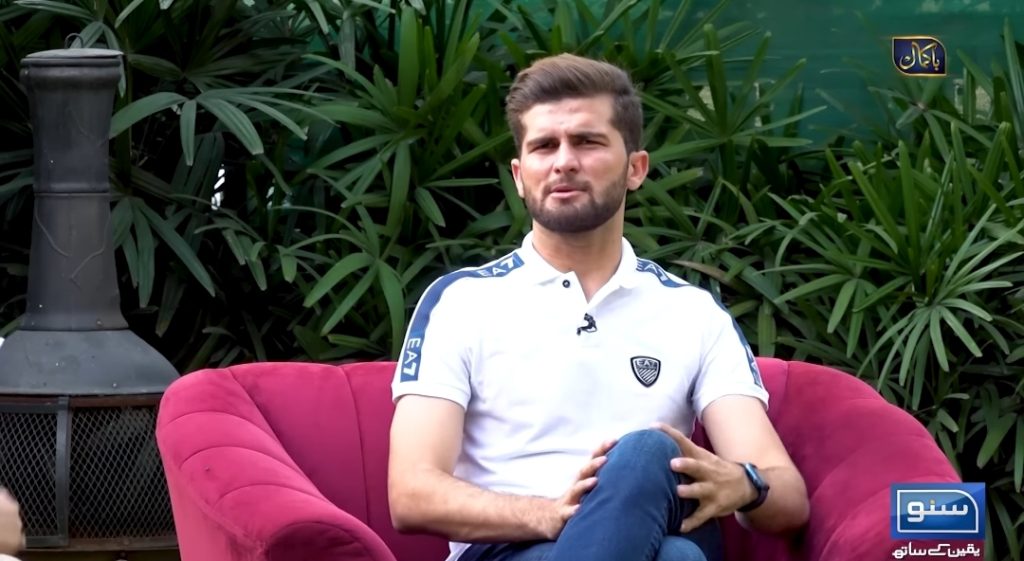 Shaheen Afridi responded, "Yes, I call Shahid Afridi Lala," when asked about his friendship with Shahid Afridi. "I was the one who considered getting married to Lala's daughter, obviously, Lala and my brother were friends, and my mother sent a proposal that was accepted," he continued. We never met, although we used to see each other at family events. When Shaheen was asked what his wife enjoyed most about his game, he replied that she enjoyed both his batting and bowling. He added that Shahid Afridi and he have a wonderful relationship and that Shahid is a very calm individual.
Shaheen Afridi said of his wife, "She loves veggies and Biryani, but the thing I enjoy most about her is her loving demeanour. In reference to eating his wife's favourite cuisine, he remarked, "I would like to make my wife happy so whatever she would want to feed me I will eat happily in love." She used to love her family a lot, which is why I liked her.