Sumaiya Salman, the eldest daughter of Salman Iqbal, CEO of Ary Digital Network, passed away today. The official Facebook page for the Karachi Kings posted the information. The daughter of Salman and Sabeen was Sumaiya Salman. She was a little child with disabilities. The death of Sumaiya Salman, who passed away in Dubai, was also reported by Ary News. Tomorrow in Dubai, prayers will be said for her funeral. Look at the recent news:
Sumaiya Salman, the eldest daughter of Mr Salman Iqbal, President and CEO of ARY Digital Network, went away, according to a post on the Karachi Kings' official Facebook page..
We ask for prayers for the deceased soul on behalf of the ARY family.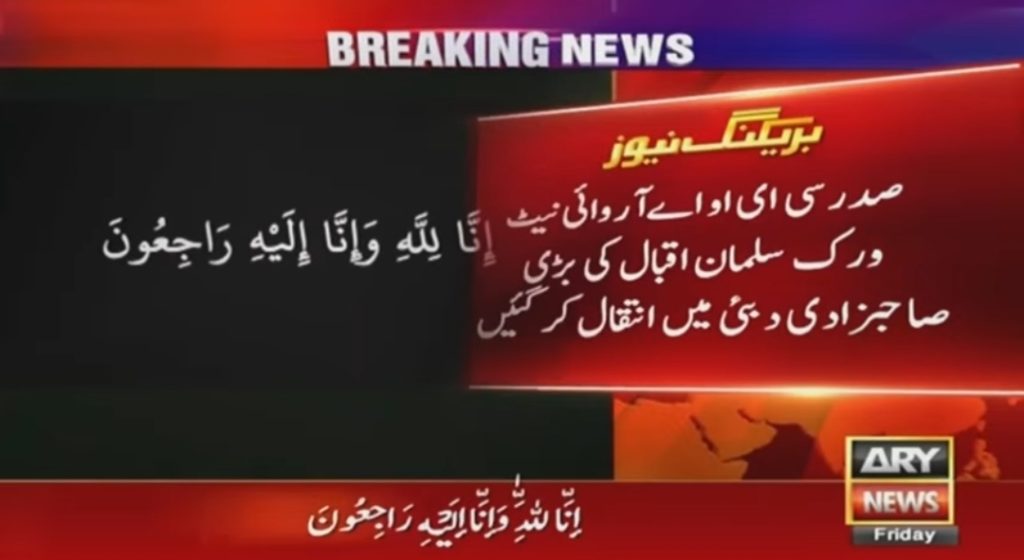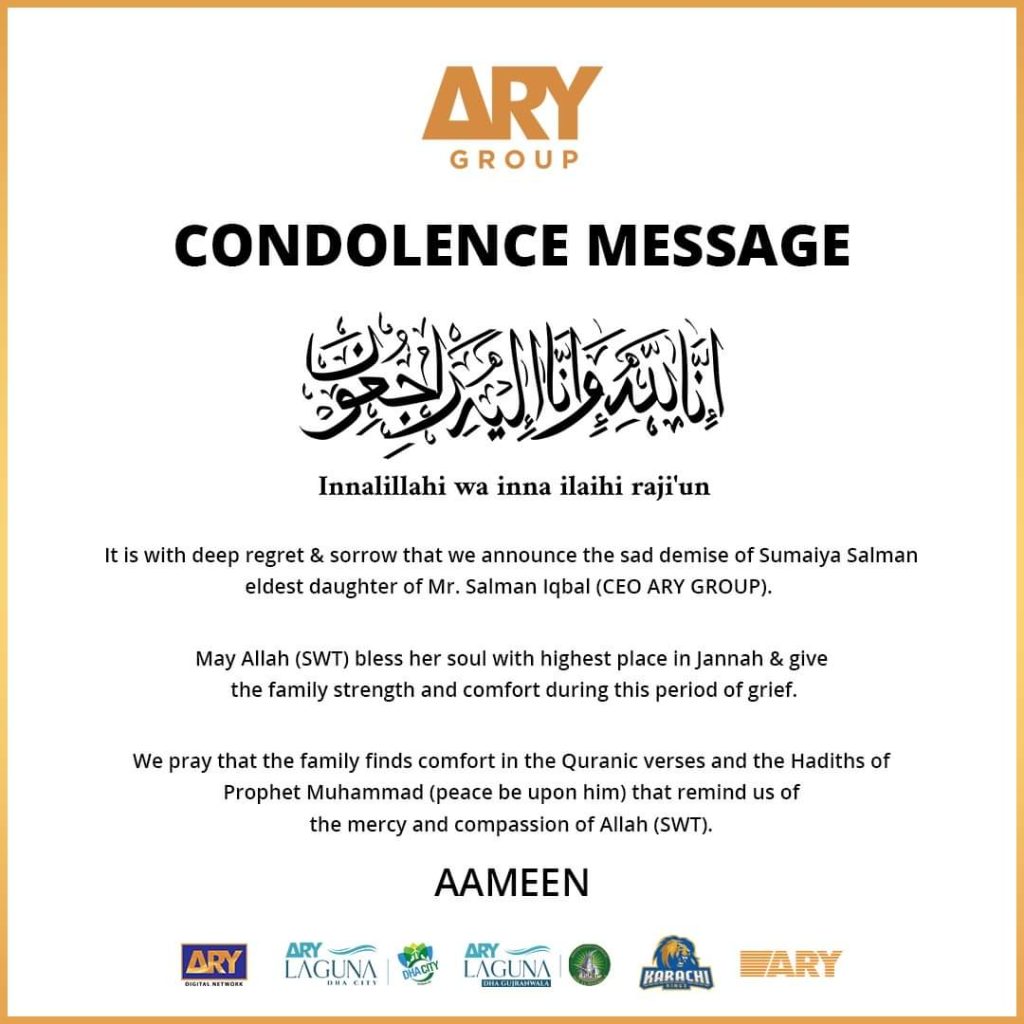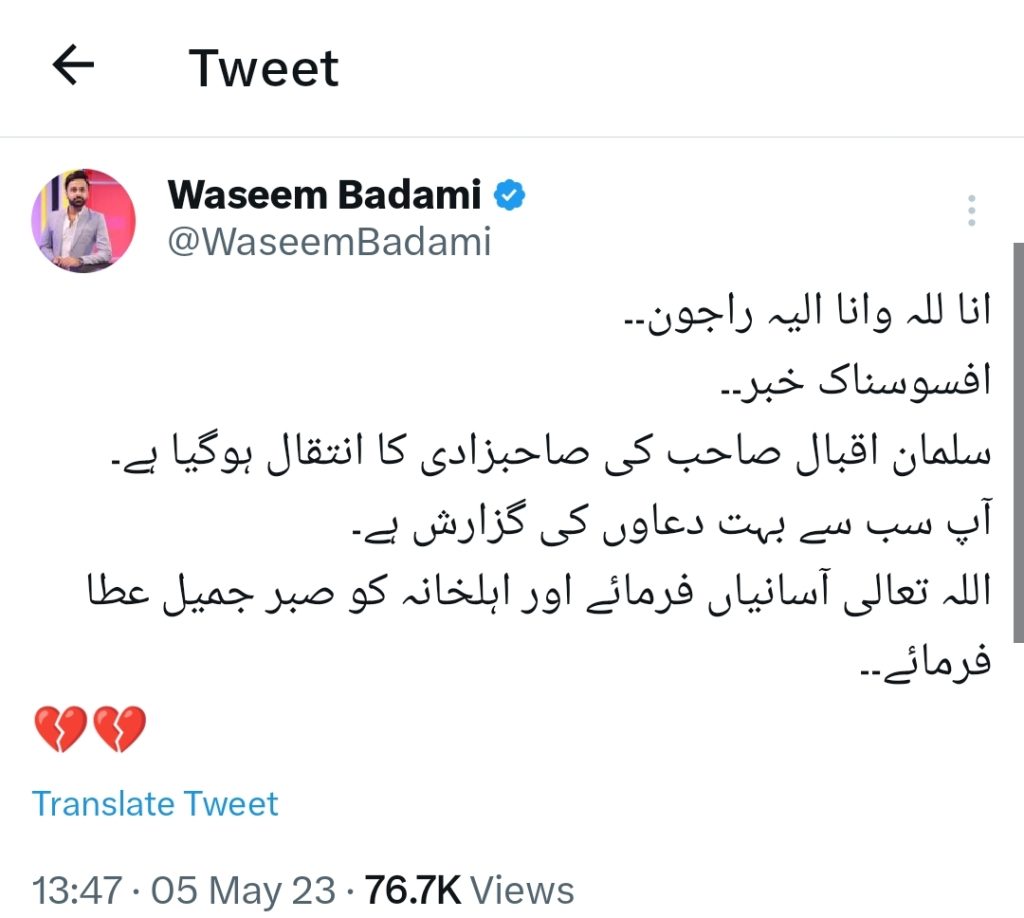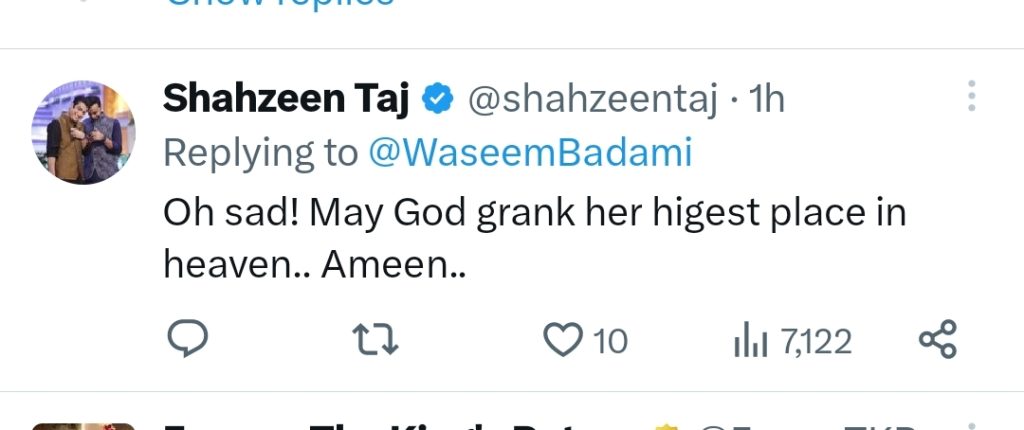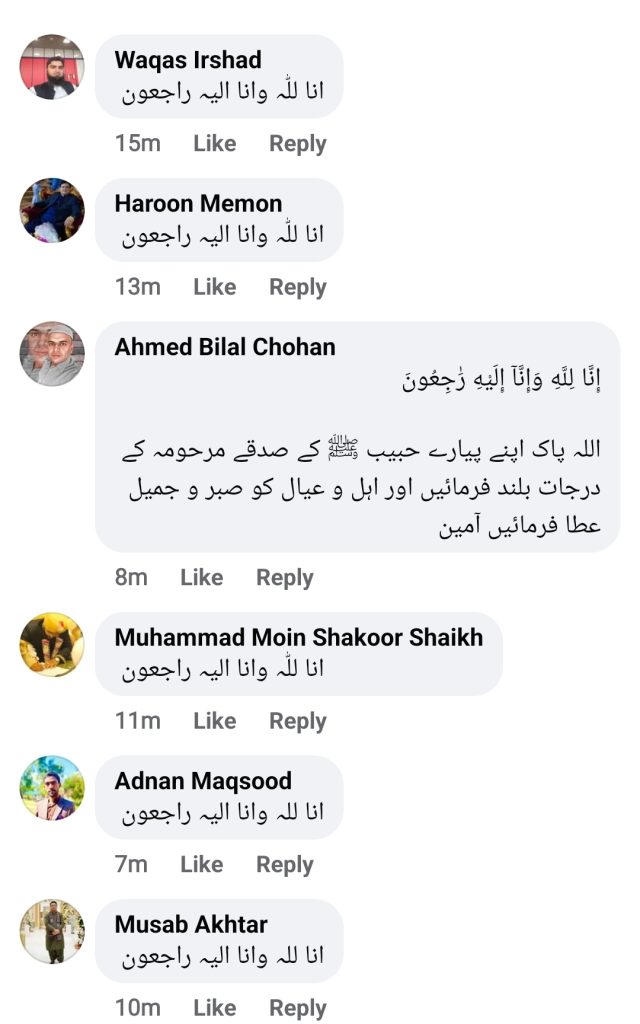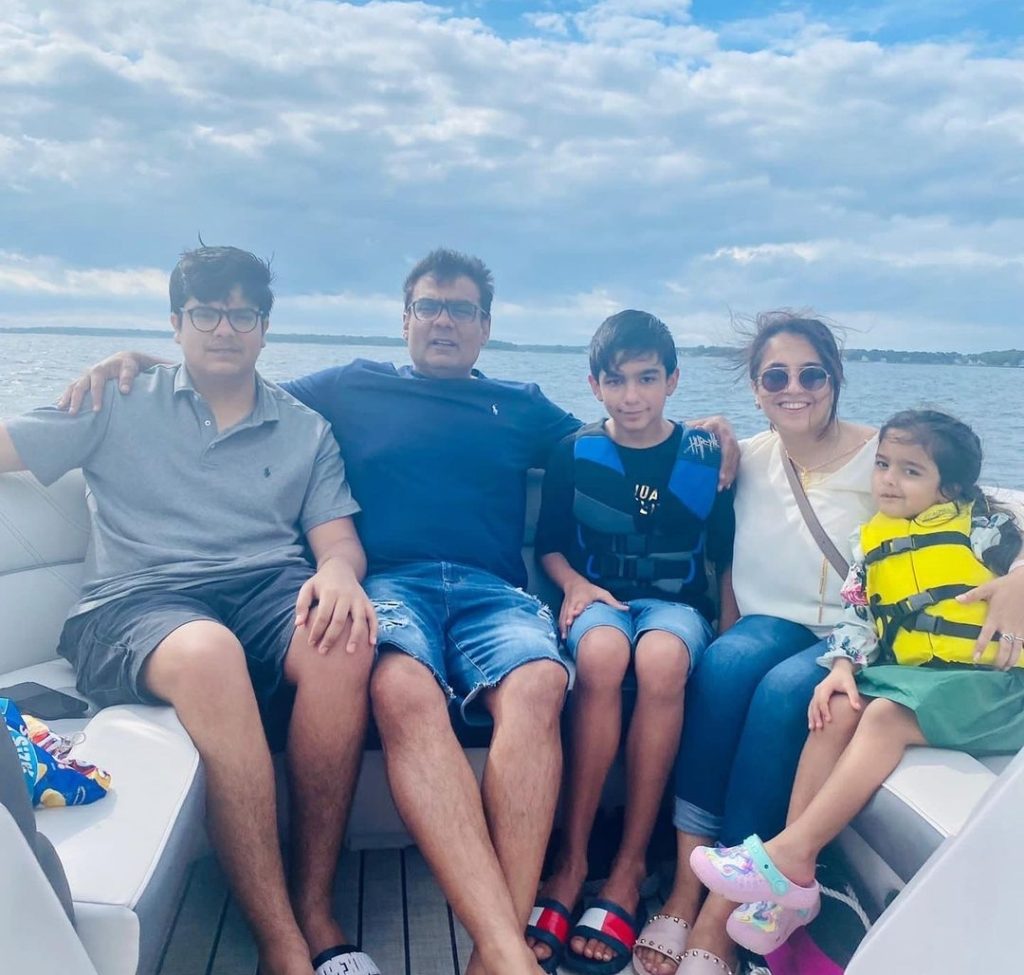 Salman Iqbal cherishes his oldest daughter and sends her gorgeous photos. Here are a few posts that a parent has made in honour of his daughter. I pray to Allah to grant him patience.